As you can imagine (or you KNOW lol) I am excited! I got my race morning coat and sweat pants, and am pleading with the weather gods to take the temp down a hair, but this race is mostly for fun and to mark my comeback.
It looks like I am showcasing our artwork, and Bentz, he was literally posing! He has got it down.
So it keeps bobbing from like 92 to 88, but look at Sunday! Look at Friday! Could be better, but could be worse.
I think the medals are the same this year, but I could be wrong.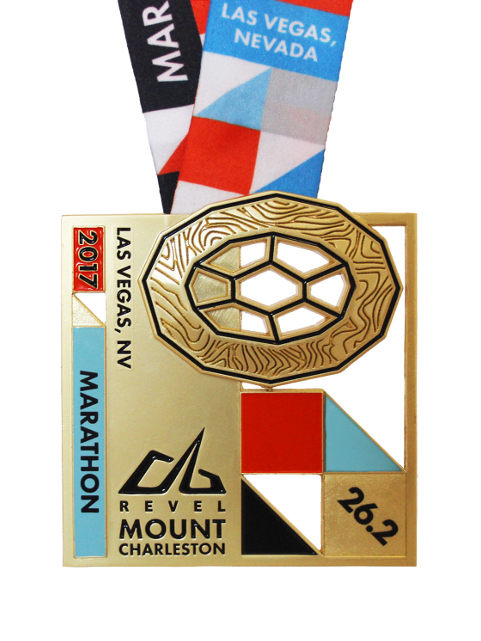 Last time I ran this race I ran an 8:50 the first 1/2, slowed down when I hit the half mark to a 9:15ish, and picked it back up after 22 miles when I was still feeling good. I liked that approach because it left some in the tank for the end, so this time I'm going to take a similar approach. Although slower. :P

Goals
A- 4:14 (9:30 + 9:55) average pace 9:43
B- 4:19 (9:30 + 10:20) average pace 9:55
C- Just get it done (while smiling!)
If you want a cool marathon pace chart, there's one at
marathonpacechart.com
.
Fuel right before aid stations 5, 9, 13, 17, 21 and 23.
Powerade starting at mile 15.
Fueling with lemonade Huma Gels which have 20 mg caffeine too. Probably will start with some Run Gum, and nibble on a bagel/bread all morning per usual.
And pump at the start line. So I'm a little nervous for that one because I have no choice, I have to pump, and Ben won't be at the start with me this time, so it'll be interesting. And I pray my race pictures don't advertise the fact that I am a breastfeeding runner.
"Run the first ten miles with your head, the second ten miles with your legs, and the last 6+ with your heart!"
Race in 5!